Controlled Descent & Rescue
By: Safety LMS | Format: In Person |
Certification: 24 Months |
Language: English
What you'll learn
Recognize site hazards
Select appropriate anchors, connectors, rope, harnesses, lanyards, backup devices, and descent devices.
Equipment inspection training
Safely assemble a complete Rope Descent System
Perform a straight controlled descent
Safely position one's self on a rope to perform a task
Perform a self-rescue
---
The Safety LMS Controlled Descent Training Course is a two-day course that includes both hands-on and classroom training. The classroom portion focuses on the rules, regulations, and best practices of a controlled descent in general and construction industries. The hands-on section will consist of training on basic controlled descent techniques and systems.
---
Classroom
Defining Controlled Descent
OSHA/ANSI
Head Protection
Rope/Rope Connection
Anchors
Connectors
Harnesses
Lanyards
Fall Clearance
Back-up Devices
Descent Devices
Gear Inspection & Maintenance
Rescue
Practical Rescue Day
Self-Rescue
Pick-Off & Partner Rescue
Rig for Rescue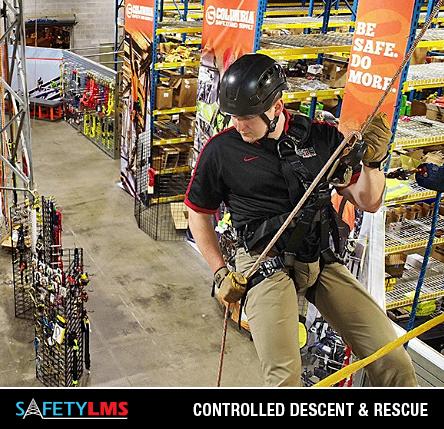 $1,725.00
Topics covered:
8hrs Classroom & 8-16hrs practical time
Ability to run the class at SLMS or customer's facility
See more...
$1,725.00
Contact us for more info
There are many options, including
Group discounts
Training at your location
Custom classes
Much more