Competent Climber/Rescuer (Train the Trainer)
This course will allow qualified individuals to become certified to teach both Authorized Climber/Rescuer & Competent Climber/Rescuer in-house
By: Safety LMS | Format: In Person |
Duration: 3 Days |
Certification: 24 Months |
Language: English
What you'll learn
This course will allow qualified individuals to become certified to teach both Authorized Climber/Rescuer & Competent Climber/Rescuer in-house. A qualified individual has 5+ years of practical climbing experience and holds a current Competent Climber/Rescuer card.
The company must also meet basic requirements. Once the trainer delivers the course material, the student will take the exam and submit the information back to Safety LMS for auditing. Upon successful completion of the course, Safety LMS will issue an electronic and wallet certificate. This course requires retraining every 2 years.
---
This class includes 1 day of classroom instruction and 2 days of on-site practical instruction. On-site instruction will consist of basic and advanced climbing and tower rescue procedures. Students will participate in several rescue scenarios.
Successful completion of this course is dependent upon passing the written exam and satisfactory demonstration of climbing and teaching skills on the tower.
Company certification management portal included with program. Company will be notified of expiring certifications, be able to disable certifications of terminated employees and assign required online courses all at the click of a button
---
General Fall Protection Specific Definitions
Regulations & Standards
Hierarchy & Controls
Fall Protection
Equipment & Anchorages
Calculating Fall Distance & Swing Falls
Descent Control Systems
Fixed Ladder Safety Climb Systems
Horizontal Lifelines
Synthetic Rope Braid Type & Material
Equipment Inspection
Daily Safety Meetings
Rescue
Exam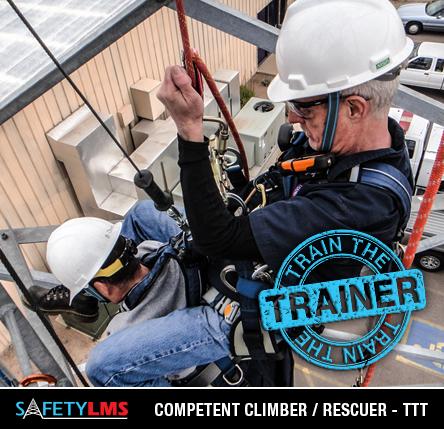 $3,950.00
Topics covered:
ANSI Z359 Compliant
NATE CRTS Compliant
8hrs Classroom & 8-16hrs practical time
Ability to run the class at SLMS or customer's facility
Free access to SLMS Facility's for training
See more...
$3,950.00
Contact us for more info
There are many options, including
Group discounts
Training at your location
Custom classes
Much more